Purse Gummy® Accessory Set of 6 Pieces - SEMI-CLEAR
Regular price

$13.95 USD

Sale price

$12.95 USD

Unit price

per
💛Stop Strap Slips; Keep your bag secure and comfortable on Your Shoulder, NOT on unhealthy surfaces; Simple friction keeps your bag in place on your shoulder.
Grippy, concealed silicone strip.  Prevents your bag strap from slipping. Adheres to the underside of your strap. Virtually undetectable when wearing your bag. Durable. Long-lasting.  Simple peel-and-stick application.  Removable if desired.
Each Purse Gummy® piece is semi-clear and measures approximately 7/8 inch wide x 5 inches long.
For use on up to 6 purse or shoulder bag straps. 
Purse Gummy® pieces are packaged in three rows of two deep (total of 6 pieces) with white removable backings.
Each set of 6 pieces will be neatly packaged and suitable for gift-giving.
FREE SHIPPING within the U.S.A! 
Share with friends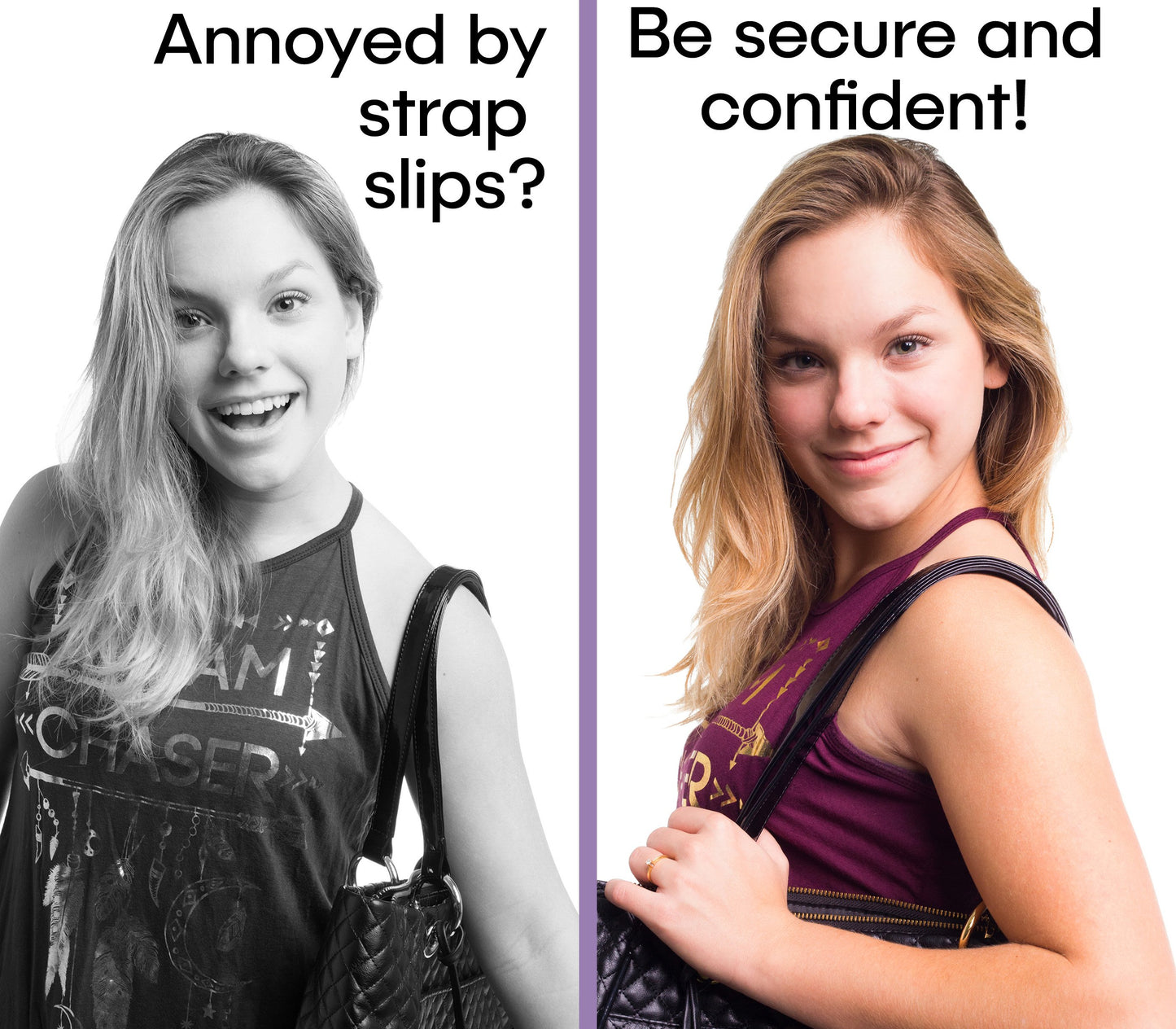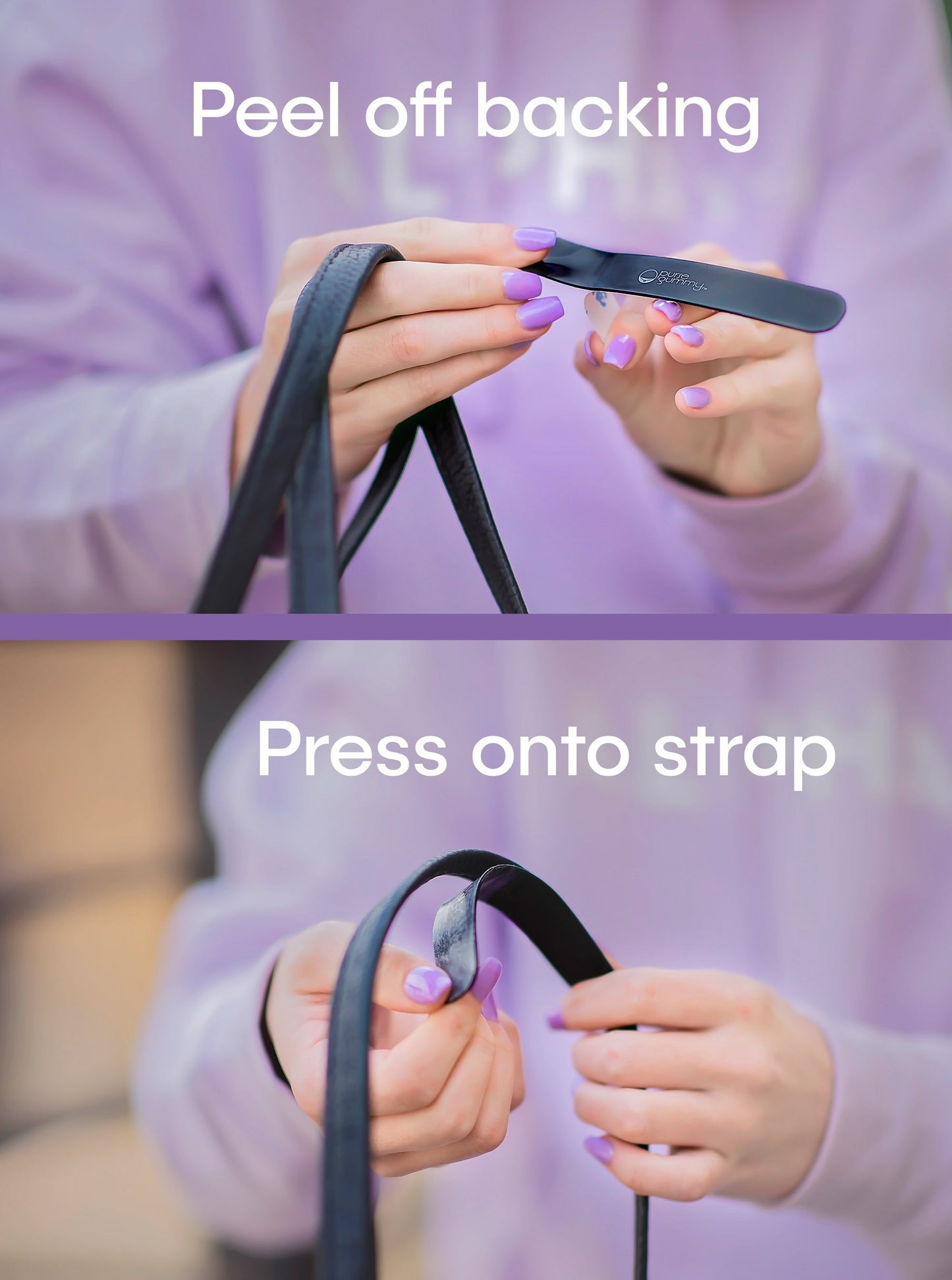 Awesome!
I bought a new purse, but the straps are some type of slippery material (obviously not a product of a woman's mind!) and it kept slipping from my shoulder. These purse gummy's have solved the problem 100%
How did I live without this before!
I absolutely love the purse gummy set so I can use some of my bags now. The straps falling off my shoulder caused me to stop using some of my favourite bags. This solved my problem and I am so thrilled to find this product. The shipping was fast and the owner is amazing! She followed up to confirm that I received the strap gummy package. I am very impressed and I would definitely recommend buying from this company! It's a great product and amazing company to support!
No kidding!
Excellent product and customer service. My purse stays on my shoulder. Thanks.
Brilliant product
I find the Purse Gummy, does all it says it will do. Always have had a problem with my man bag slipping off my shoulder, but after using Purse Gummy, do not have the problem any more. Very grateful thanks.
Looking forward to using these!
Unfortunately, I have not even opened the package yet because I am using a purse for the season that does not have a shoulder strap. But I will be using them shortly. As I have poor posture, It has always been a problem for me, just not yet! Thanks for this product! I had cut out the ad from a magazine a REALLY long time ago and finally got around to making the order!