Purse Gummy® Accessory Set of 6 Pieces Variety Pack - CHOCOLATE BROWN 3 Pieces, BLUSH 3 Pieces
Regular price

$13.95 USD

Sale price

$12.95 USD

Unit price

per
💛Stop Strap Slips; Keep your bag secure and comfortable on Your Shoulder, NOT on unhealthy surfaces; Simple friction keeps your bag in place on your shoulder.
Grippy, concealed silicone strip.  Prevents your bag strap from slipping. Adheres to the underside of your strap. Virtually undetectable when wearing your bag. Durable. Long-lasting.  Simple peel-and-stick application.  Removable if desired.
Each Purse Gummy® piece is chocolate brown or blush and measures approximately 7/8 inch wide x 5 inches long.
For use on up to 6 purse or shoulder bag straps. 
Purse Gummy® pieces are packaged in three rows of two deep (total of 6 pieces) with white removable backings.
Each set of 6 pieces will be neatly packaged and suitable for gift-giving.
FREE SHIPPING within the U.S.A! 
Share with friends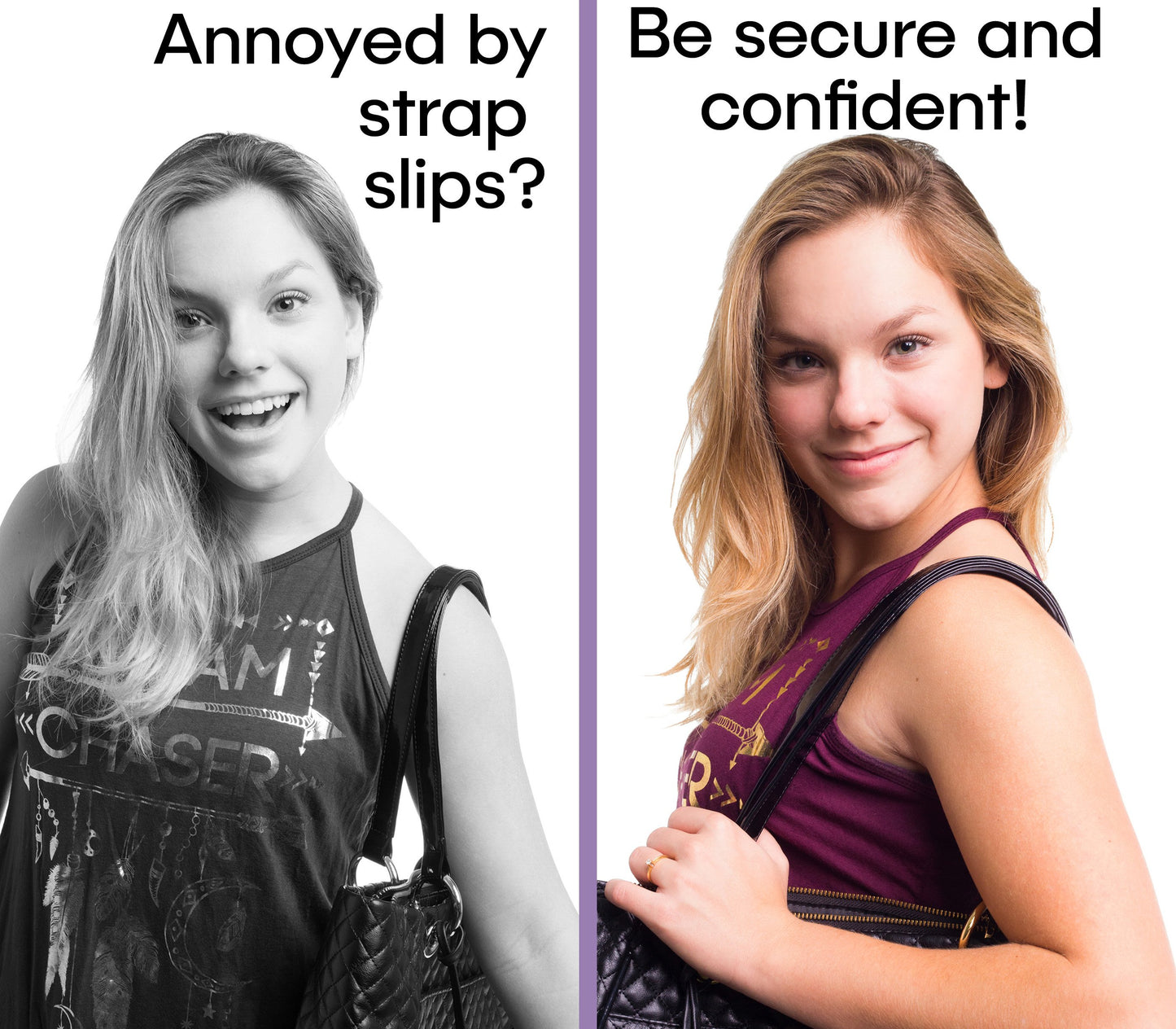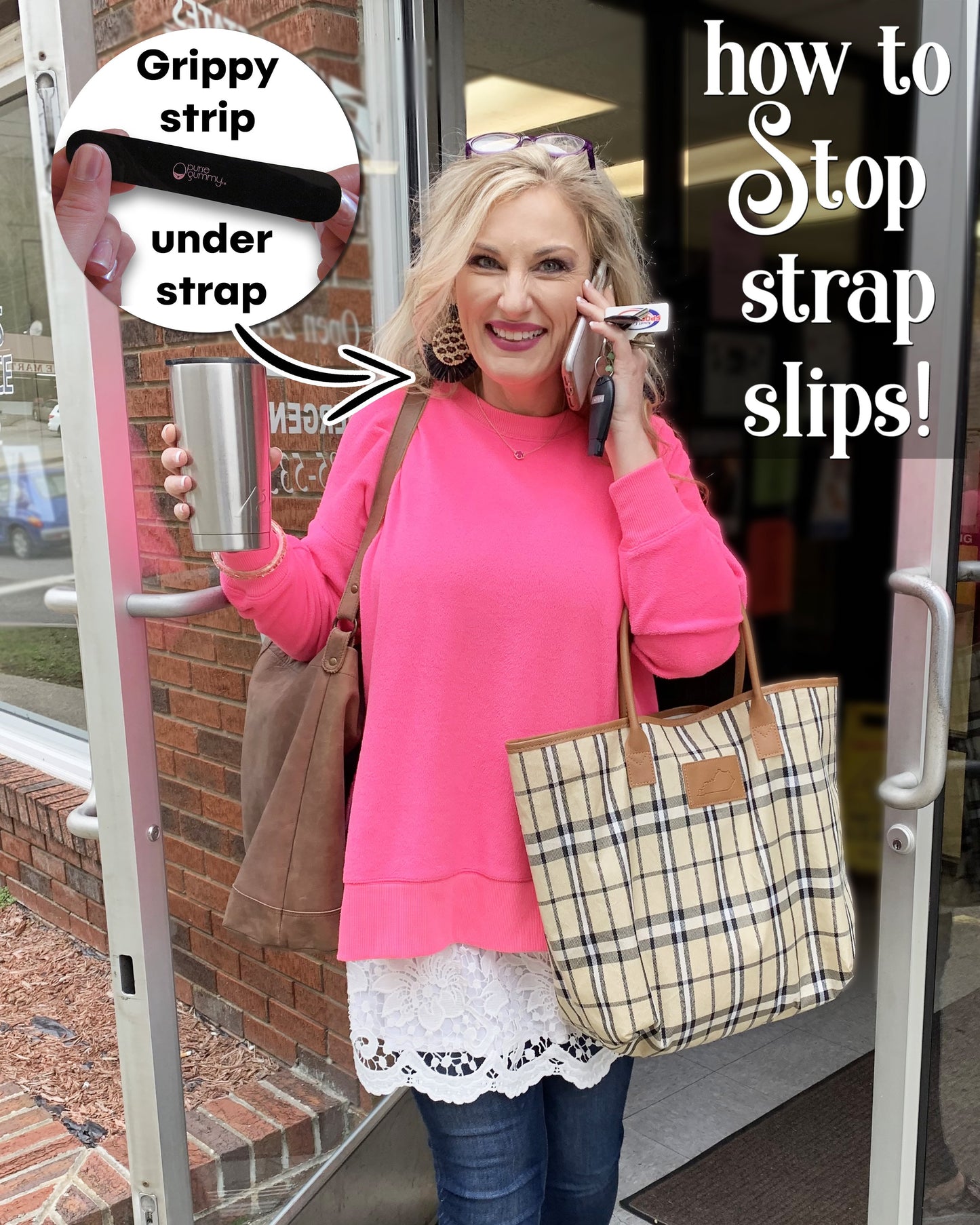 Durable and holds well
It's comfortable. Holds very well on the shoulders.
Works!
The strip was a little wide for my purse straps, but just cut it in 1/2 and only had to use 1 strip for both handles.I've taken my new purse out on 4-5 shopping stops over the past week, and didn't have the strap slip even one time! I don't know how long the strips will stay attached or what kind of abuse they can take, but so far it's been fine.It's really nice to be able to select from more than just cross-body bags and also avoid a cross-body strap bisecting my torso.I'll be recommending to my friends.
Good concept but didn't work for me
Good concept and was excited to use it as my bag handles slipped off all the time. The handles are thin so I had to cut the strips to fit which was easy enough. After a while of use however I noticed everything seemed to stick to this: threads, lint, fur coat and it started looking quite messy. I finally peeled the strips of my bag cos I'd rather deal with slippery handles than messy ones